Irritec
Irritec Latch Solenoid Valves
INTUITIVE ELECTRICAL CONNECTION AND EASY INSTALLATION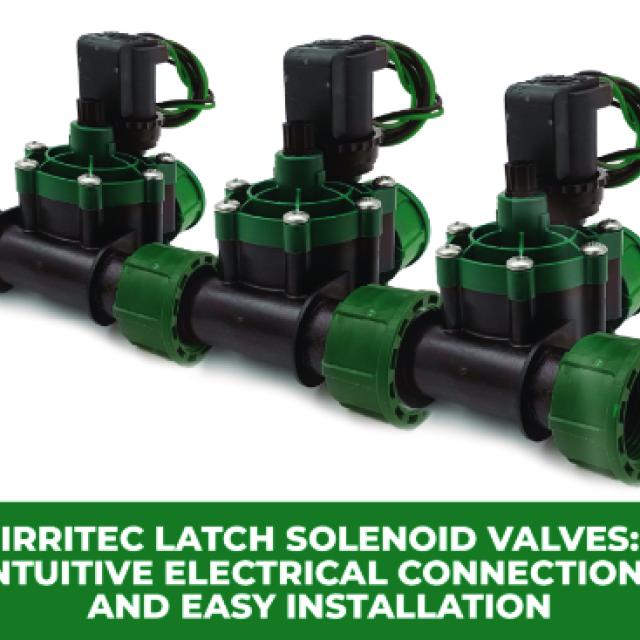 Irritec
Irritec Latch Solenoid Valves
INTUITIVE ELECTRICAL CONNECTION AND EASY INSTALLATION
Owning a well-kept garden or visiting a city with a lush and well-kept public green is the dream of many people. Achieve these results with considerable water saving resources is what irritec makes every day combining agricultural irrigation solutions with all the material necessary for residential irrigation. Irritec's micro-irrigation systems are in line with the irrigation needs of gardens, terraces, balconies, parks and sports facilities.
The Irritec® latch solenoid valves for professional irrigation, suitable for both sports facilities, terraces, verandas and gardens renew their look to make the electrical connections more intuitive. The VPN latch, VBN latch, VLN latch, VTN latch series now have a black wire and a green wire allowing direct connection to the 9 volt controllers (excluding the GTP series).
Moreover, thanks to the collaboration with important partners, world leaders ladscape irrigation sector, Irritec supplies: sprinklers, extensions, manifolds, programmers, spray head sprinklers, sensors, batteries and all electrical equipment necessary for the installation of irrigation system or its maintenance and repair.