Seventy percent of the water used for agriculture is surface water (reservoirs, lakes, canals, ponds, etc.) containing algae and other organic contaminants.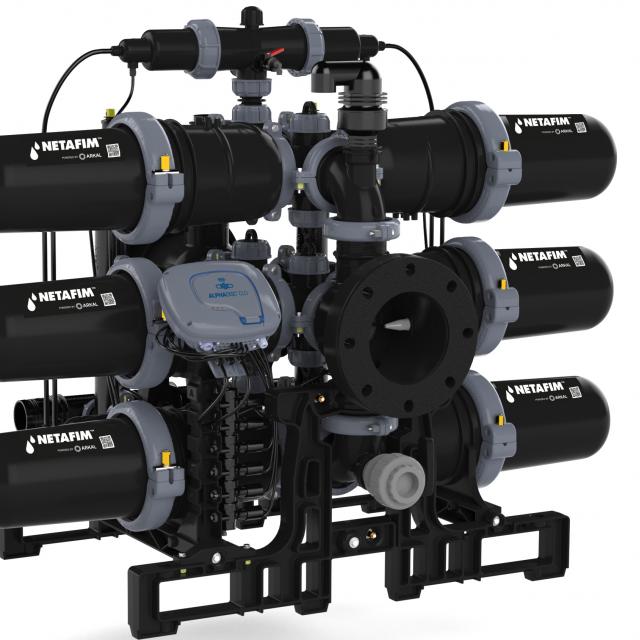 The filters must protect the irrigation system. They have to prevent the contaminants present at the water source from clogging the irrigation system and thus the water will be supplied to the plants as planned and the crops will remain in good health. They must be adjusted for each level of water quality found in the field and for a very specific use. The best filters do not only protect the irrigation system, they provide protection for the future.
AlphaDisc™ represents a new generation of filtration systems. AlphaDisc™ provides the ultimate protection for the irrigation system thanks to a combination of precise depth filtration and a high capacity for retaining particles. Its unique easy-to-use modular design covers a wide range of flow rates or water quality requirements. AlphaDisc™ also features a smart controller providing performance monitoring data over time. AlphaDisc™ prevents total and partial clogging of the micro-irrigation systems, thus ensuring system longevity and uniformly irrigated crops, so the user can enjoy a better return on investment, a reduction in costs and peace of mind.