Rain Bird FG100 Flow Sensor, Defend Against Leaks with Flow-Sensing Technology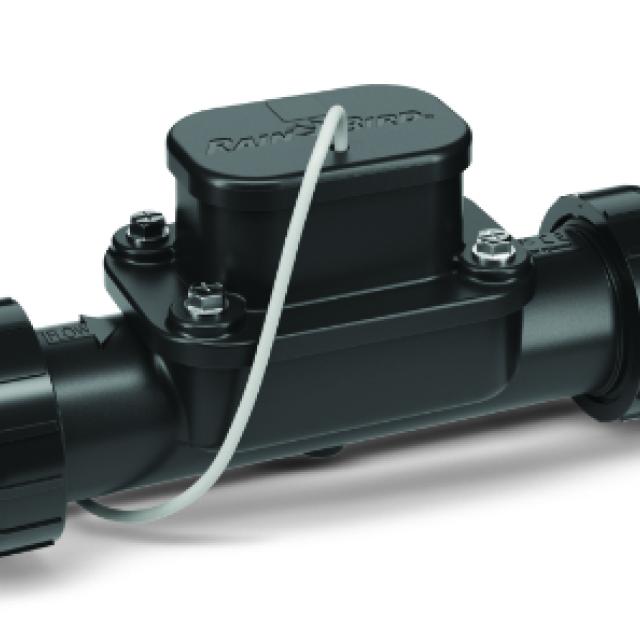 Help protect your customers' property and landscape with the FG100 Flow Sensor. Designed for residential and smaller commercial applications, the FG100 monitors irrigation and instantly identifies when there is a leak or line break so it can be addressed early. This durable flow sensor manages water efficiency, protects homeowners from potential damages and positions you as a guardian of your customers' property and landscape – earning you a stronger reputation over time.
Now more affordable than ever, the FG100 is compatible with 0.8 mm² irrigation wire for easy installation and winterization capabilities so it can stay in the ground all year. The FG100 pairs with the ESP-ME3 Controller. Now you can check system health from anywhere with the Rain Bird Mobile App–available for iPhone and Android, when adding the LNK2 module.