Link to improved irrigation control with the new Rain Bird LNK2 WiFi Module.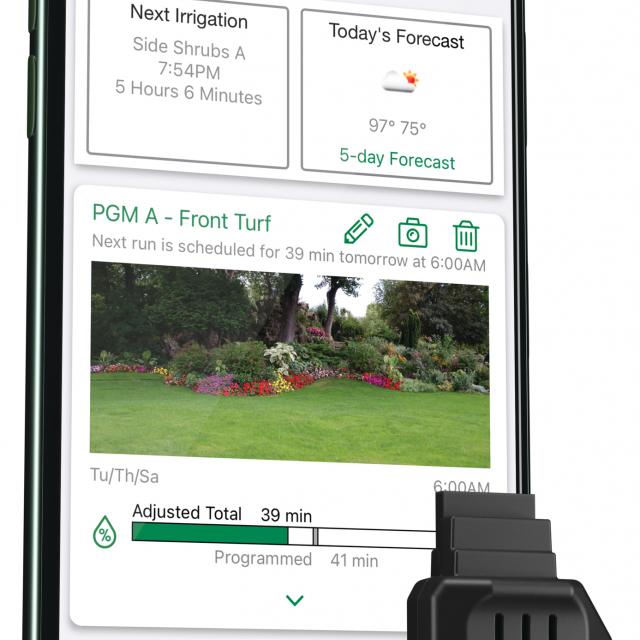 Streamline system management and get instant access via smartphone along with the following features:
• Step up to Connectivity:  Enables our most popular controllers (ESP-Me, ESP-RZXe, ST8 and ESP-TM2) to WiFi capabilities, making them fully accessible and programmable from iOS or Android compatible devices. Smart Home Compatible (NA, EU and Australia).
Access our free professional app and manage multiple sites :  Use your phone like a wireless remote. Water a single zone, all zones, or set a custom schedule. Simple, multi-site management. No tools required.
• Peace of Mind:  Receive push notifications for irrigation and weather-based events.
• Smart and Responsible :  Weather data from local weather sources automatically adjust system run times on a daily basis. Your yard receives only the water it needs while saving up to 50% in water. Superior programming capabilities that are designed to meet the most stringent water restrictions. LNK2 uses encrypted wireless communication to help protect our user's privacy.