Sentek's Drill & Drop scientific grade probes accurately measures soil moisture, temperature and salinity.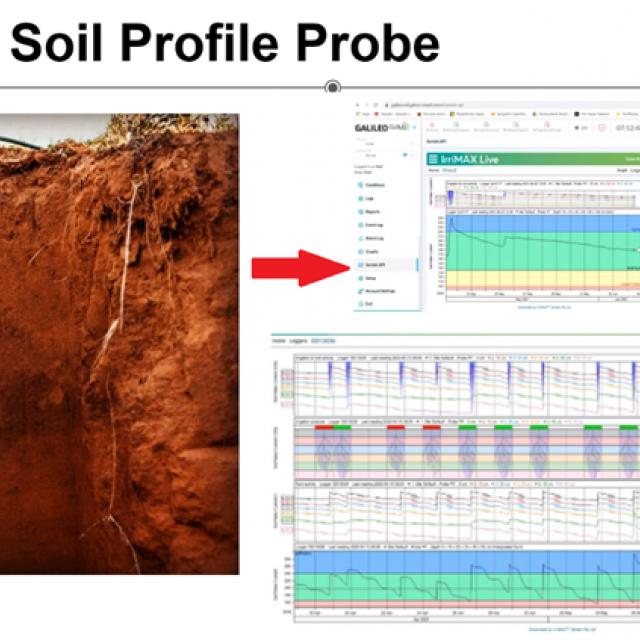 The probes are installed using a range of undisturbed methods. The Drill and Drop probes come in 4 lengths : 30cm, 60cm, 90cm and 120cm while EnviroSCAN probes are modular and can be assembled to measure up to 30m ! Sensors are fixed to the probe at 10cm increments. Data transmission is via cellular or satellite telemetry, or Bluetooth to Android and IOS devices.
IrriMAX Live produces real insights to help make better irrigation management decisions using easy-to-understand graphs and reports based on feedback from agronomists, farmers and researchers. IrriMAX Live now has options to include weather forecasting from MeteoBlue and Normalised Difference Vegetation Index (NDVI) features.
MeteoBlue uses sophisticated models to predict temperature, rainfall, ET, humidity, pressure and wind speed for a latitude/longitude of your choice7days in advance.NDVI images are high resolution satellite images taken throughout cropping season which measure the state of plant health based on how the plant reflects light at certain frequencies.